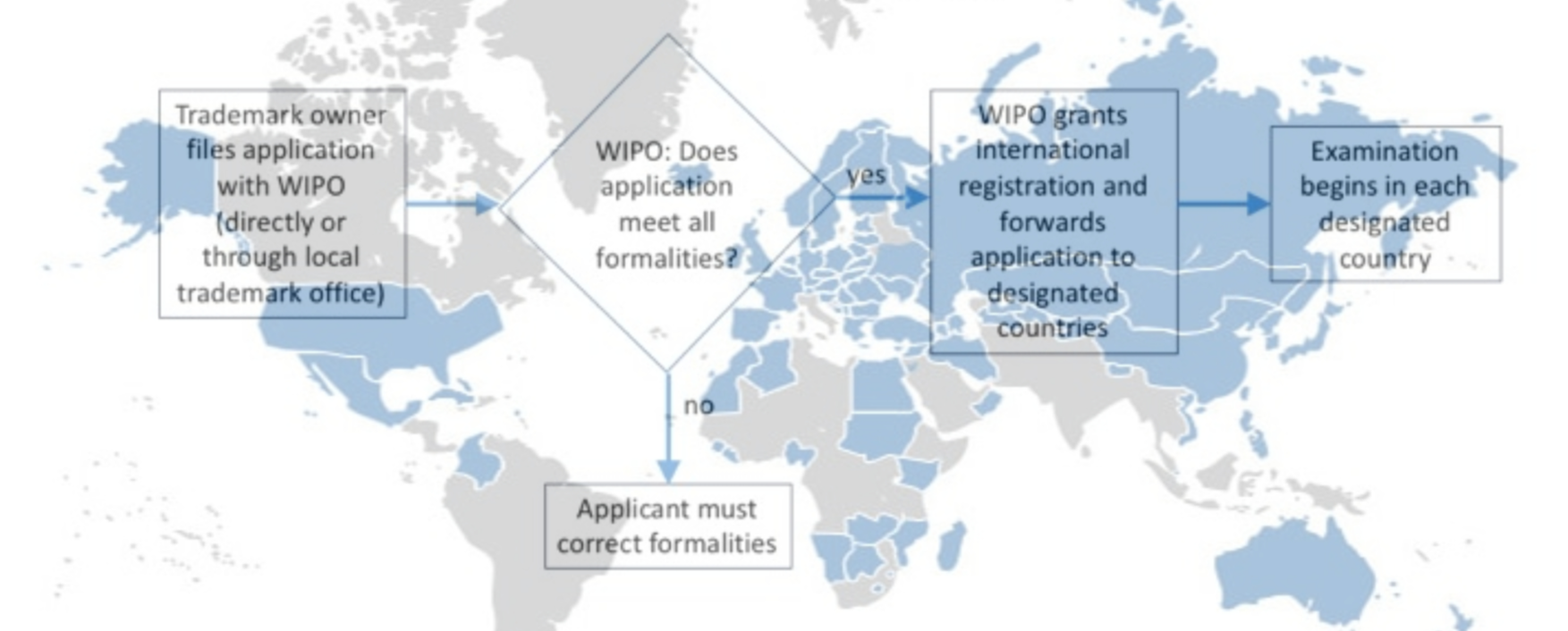 Madrid Protocol is a simple, flexible and economical solution for registering and managing trademarks worldwide. A natural person or a business entity of a country signatory to the Madrid Protocol can file an application under the Madrid Protocol. A trademark application filed under Madrid protocol can filled in colour and claim priority.  Madrid Protocol allows an applicant to file a single application and pay a single set of fees to apply for protection in up to 115 signatory countries.
Madrid Protocol is administered by the International Bureau of WIPO in Geneva. All requests for protection in Madrid countries are examined according to the local trade mark laws existing in the designated countries.
The benefits of registering an application through Madrid protocol are:-
–           It is a simple and cheaper way to file a trademark application than directly applying to the required country.
–           An address of service is not required within the designated countries at the time of filing an application
–           A trademark application filled through Madrid is protected for 10 years from the date of application and is further renewable.
–           Any requests for changes or renewal of an application can be made through a single request which will have the effect on all the designated countries